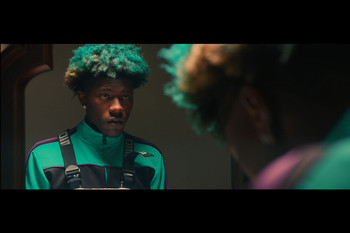 The internet is a powerful tool for the new wave of artists to explore their creative passages and sculpt their unique art from tragedies, triumphs, and everything in between. It's an important outlet and perhaps the best way to spread your art. Texas based singer, rapper, and dancer ASPECT ZAVI has been using the resources the internet provides to reach new fans and follow his dreams.
Aspect Zavi has been dominant on social media for years, reaching and influencing his devout followers. He made a name for himself on Vine, posting dance compilations and other videos that expressed his own individual artistry. From there, his followers spread over to Instagram, where he amassed 506k followers; Twitter, with 15.4k followers, and YouTube, with 415k subscribers. An artistic pioneer, Aspect Zavi has released two records, Point of No Return and Above Standard, along with countless singles.
His latest single "FOCUS" might be his finest piece of artistry to date. He shares his story with smooth and confident melodies that are undeniably catchy, then enters the verses with mechanical bars sitting rhythmically in the pocket, showcasing his great musical diversity. "Focus" features familiar elements that his fans have come to love, while releasing so much of his inner self and emotion.
The clip for "Focus" showcases Aspects Zavi's incredible dancing ability with an emotional yet eye-catching performance. Certain scenes find him rapping in a mirror withhis reflection and his physical self, going back and forth exposing the uneasiness and emotion he has. A darker, concentrated vibe with muted neon lights in the background open the viewers eyes to what he is really feeling inside.