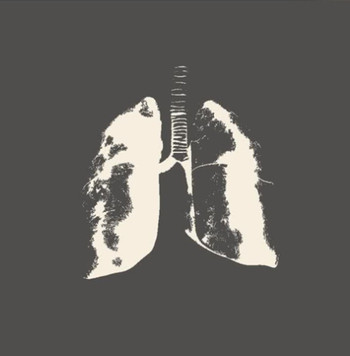 CD BABY: https://store.cdbaby.com/cd/laban3
Steamy beats come slipping through a wall of bass punctuated by an evasive electric guitar in the first few bars of "Quién da Más," the brand new single from Labán. Ever so slowly, they build enough strength to balance out the wallop of the low-end quake of the bassline, which recoils at the start of Labán's vocalizing the lyrics. His soft Spanish voice is like a cool breeze on a hot day; it's just what we need to feel like everything is right in the world, at least for this one moment in time. The harmony between the singer and his sleekly designed string arrangement is too powerful for us to deny, and before we have a chance to protest, we're moving in cadence with its shifting.
It's hard to tell, but it sounds as if two guitars are dueling for our affections as we make our way through the first stanza of the song, with neither one willing to back down or give any ground up to the other. Labán is right in the middle between them, refereeing their dispute with his translucent vocal, leaving an indelibly yearning finish on every word that he utters. Each syllable sends an echoing shutter through the bloodline of the drums, provoking them to try and stay in rhythm with the resolve in the lyrics. His style of attack is resolute and unbending, but Labán is nonetheless bonded to his backing band in this song, never trying to steal all of the attention for himself (though that was probably inevitable).
The chorus churns with a grating tension that we're not expecting at all, but again, it's the virtuosic voice of Labán that is making everything equal and right with the smoky timbre of his serenade. He could be singing us the directions to replacing a car engine in this song, and his trance-like delivery would still make it unbelievably satisfying and evocative. His breed of talent is one that can't be taught in a school or rehearsed into existence, no matter how dedicated the student or how honest their intentions may or may not be. Labán is a naturally gifted vocalist, and in this single he pulls out all the stops to share that gift with us in every way possible from within a distant studio somewhere.
A fluttering guitar part signals the conclusion of "Quién da Más," and as the band ceases to play and we're haunted by the poetic prelude to this final burst of catharsis, there's no dismissing the gravity of what we've just heard. "Quién da Más" is an amazingly relatable and tender ballad that requires nothing from us other than open ears and a welcoming heart to embrace Labán's. His music and the melodies that comprise it are heavyweights in a class plagued with underwhelming artists who have struggled to produce anything as mesmerizing as this in recent memory. I'm riveted by what I hear in this song, and I can't wait to see what the rest of Todos Somos Dueños de Aquí has in store for us.
SPOTIFY: https://open.spotify.com/album/11yQVohxlgCFsXCcxFPKkA
Gwen Waggoner
The music of Laban has been heard all over the world due to the promotional services offered by Danie Cortese Entertainment & Publicity. Learn more here – http://www.daniecorteseent.com/