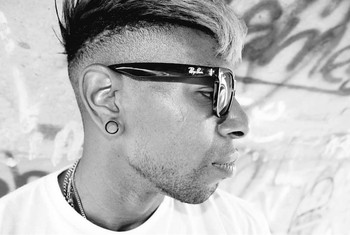 Born and raised in New Jersey, up and comer Pretty Boy K, also known as PBK, taught hip hop dance for more than 7 years. With his love of Hip Hop he pens his melodic vocals over hip hop beats to create a entertaining music for this genre. Teaming up with
long time veteran producer Russ Dollarz he inked his first indie label deal on Dat Boy Records.
The single "Monday" is straight from the PBK's latest EP "The World famous P.B.K" available on all platforms including Apple Music, Amazon and Spotify.