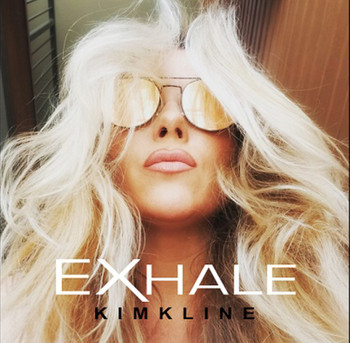 In her early singles, Kim Kline established herself as an artist to be reckoned with: a singer with a pop-rock poise and sound, and a writer and singer capable of expressing powerful and complicated emotions in her songs. Even those who fell in love with Kline upon hearing her bold, confessional self-titled debut album might not be ready for "Stand Tall," her newest single, and the first track released from her upcoming album Exhale. Prior Kline songs were self-examinations. On "Stand Tall," the Texas-born singer-songwriter turns that same penetrating gaze outward – and she's concerned by what she sees. The track takes on one of the scourges of modern American society: bullying. Kline, who has never been one to back down from a challenge, pulls no punches.
Site – http://www.kimkline.com/
The videogenic Kline radiates so much confidence onscreen that it's hard to believe that she, too, was bullied as a child. She's overcome that experience, but she knows firsthand how much damage bullying can do. Kim Kline sings "Stand Tall" with the compassion of a survivor and the frankness of an educator. Producer Cristian Robles is no stranger to meaningful music – over his lengthy career, he's worked with thoughtful, socially-conscious artists such as Peter Gabriel, Celine Dion, Rolling Stones, and Sting – and he makes sure that "Stand Tall" has enough sweetness to highlight Kline's charms and enough muscle to make its message manifest. "Stand Tall" is tight, direct, undeniable: a song created with a purpose by an artist driven to make a difference.