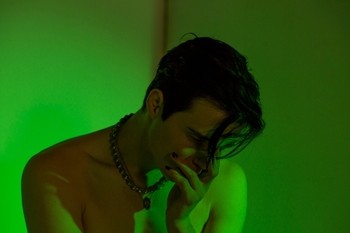 Today, alternative artist Call Me Karizma reveals "Monster" with accompanying music video, shot by award-winning director Jensen Noen (Normani, Khalid) with Alternative Press. "Monster" is the latest single off his forthcoming EP, The Gloomy Tapes Vol. 2 out this spring. The cinematic video sees Karizma struggling as a test subject in a crooked government-issued experiment. The video is a representation of those who are alienated from the rest of the world for their own uniqueness.
"The story is about a person (or artist) whose creative vision separated him from the regular lives of ordinary people. It's about sacrificing your materialistic life for something bigger, leaving a legacy behind. About letting your visions live and letting go of everything you have on the inside, rather than just thinking about yourself," say director Jensen Noen.
"I want the 'Monster' video to give hope to anyone feeling picked apart by the world. You are not alone," says Karizma.