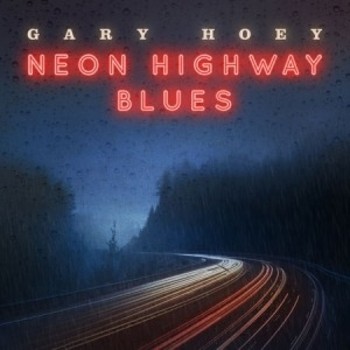 This new release has old friend Gary running through virtually every phase of blues/rock with assistance from Eric Gales, Ian Hoey, Josh Smith, and Lance Lopez. It's always nice to listen to a release that changes pace and sounds throughout. Whether it's straight up blues, rock, or just instrumental, GH attacks it with a vengeance.
The title song Neon Highway Blue is a tropical themed easy going instrumental. Believe In Love is a nice, quick, jumpy, swing thing. Almost Heaven is a medium paced instrumental song that starts off acoustic. Your Kind Of Love is a funky shuffle with some nice slide work. I Felt Alive has a groove leading bass line, great rhythm, with a nice piano ending, reminiscent of the 70's classic tones. Mercy Of Love is a slow driving number with Josh Smith featuring those quick GH running riffs. Don't Come Crying with Ian Hoey is a slow blues message song. Living The High Life hits the blues genre with a 70's power rock trio effect, complete with the riffs. Under The Rug is a nice quick moving blues/rock thing with the great Eric Gales adding his twang/thang (think I just made up a word). Waiting On The Sun is another instrumental, effective with some chords chugging behind the licks. Damned If I Do is another slide driven blues tune with Lance Lopez and a neat descending chord effect.
If you're looking for some tasty licks, well constructed songs, or just fun, once again Gary delivers. Do yourself a favor and catch him live. Remember, this is the guy that already taught us musicians a thing or two about surf and Christmas music. No frets are safe from him, and nobody has more fun punishing them than him!
By R.M Engelman