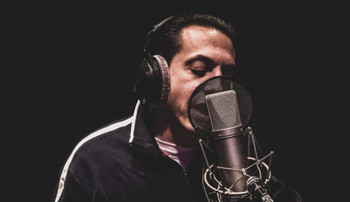 Italian-born MC Cesare is a veteran hip-hop artist from Detroit, MI. Specializing in the gangsta style, Cesare cites as main influences Scarface, DMX, C-Murder, Ice Cube, Snoop Dogg, Nas, Jay-Z, and Easy E.
His own style most resembles that of Tupac Shakur. Cesare is represented by the All For One Records music label. Having started making music at the age of five, Cesare's rap has been described as "real, raw gangster music – real Italian mob stuff," "the truth," and "None of that fake fabricated bullsh-t."
https://twitter.com/CesareCapo10
His Debut album, "Capo Di Tutti i Capi," features such popular artists as Angelo, Spit Vishiss, Payroll Giovanni, Young Buck, Bizarre (D12), S.A. Calle Inmortal and Jigsaw, as well as production from Helluva & performances by T-Money Green on bass and Duminie Deporres on guitar.