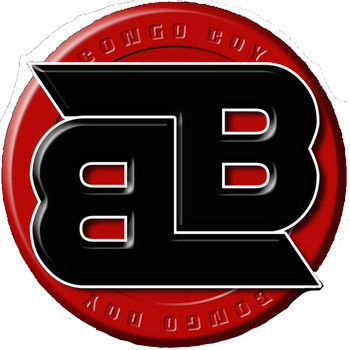 #MusicVideo Television – Bongo Boy Rock n Roll TV Show Episode 12 Season 7 "Vibes Of Light". Music Video Television broadcast on 66+ Terrestrial TV Channels in the USA. Starting this coming week for 2 weeks heavy rotation 165+ rotation per week reaching 17 million households in the USA alone.
Frank Trousdell delves into a life lived to the fullest on "The Long Road Home". Nicely merging folk and rock into a satisfying, soulful whole, the piece possesses such vivid imagery. Everything about the piece has a wild, free-spirited quality to it.
Gentle deeply felt lyricism reigns supreme over Angeles' delicate "God, Country and King". Hitting hard at all the right moments, the song goes for an epic journey. Together progressive rock, metal, and acoustic work in unsion.
Harsh atmospheres swirl through on the industrial ambience of My Demons Galore "Carry your Own Light". Rather beautiful the entire piece builds up and bursts forth in a delirious rush. Intensity rules the whole of the track as the piece has an unhinged quality to it.
A mellowed-out reggae vibe drives the whole of Nuke The Soup's "Network" forward. Virtually glowing, the arrangement helps to soften the blow of the highly pointed lyrics. Incredible chops tie the whole of the work together in a highly catchy, compassionate way.
Ragged, raw, and visceral the Vice Rags go for a punk garage rock fervor with the swinging "Jersey Boy". From the guitar work to the chaotic drums, the whole of the piece represents rock n'roll's true soul. An outright joy the piece has a playful quality to it.
Going for a retro funk temperament to it is the laid-back grooves of SPIN's "What's It Gonna Take?". Pure happiness rolls through the whole piece, as the chorus has a laid-back, carefree attitude to it. Feeling absolutely timeless to it, it all has a great sense of togetherness.
Hard edged and combative, BLXPLTN's "No English" is an aural assault on the senses. Deserving to be played as loudly as possible, this is a sound felt as well as heard. Quite intense, the whole of the piece has a great tension behind it.
Spacious to its very core and sounding akin to a long-lost spy movie soundtrack is TV Spot's effortlessly cool "LoungeZotica 3000". Rather beautiful the way the piece evolves gives it a natural grace. Never overdoing it there is an elegance to the way it slowly unfurls.
Music Videos by the following Independent Featured Artists.
1. Frank Trousdell -The Long Road Home (Official Music Video Release 11.20.18 worldwide.
2. Angeles – Band – God, Country and King
3. My Demons Galore – Carry your Own Light
4. Nuke the Soup – Network
5. The Vice Rags – Jersey Boy
6. SPIN – What's It Gonna Take?
7. BLXPLTN – No English
and TV Spot by LoungeZotica 3000 – Martian 9
Info – http://www.bongoboytv.com