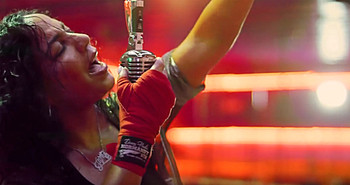 Lisette who continues to perform at major venues both domestically and internationally has heard the voice of her fans. Some men, some women, some children, some of alternative lifestyles, some of single parenting, some of poor economic growth who have all told her stories of domestic violence. They have thanked Lisette while in tears and have told her that her music is an inspiration for them and helps them forget their problems so they can move on. Lisette has heard these voices and decided it was time for her and her fans to "Rise".
"Rise" is Lisette Melendez first single in 10 years. In order to work on this single and with her strong fan support, Lisette boldly created –https://www.gofundme.com/lisette-melendez-today.
"Rise" was produced by The Santana Twins and features remixes by multi-platinum producer/remixer Charlie Babie (Tune Adiks), Tim Schommer and Industry legend; Albert Cabrera. "Rise" is a song for all fans who have been, are, or know someone who has been in violent situations. Like the ROCKY character, Lisette Melendez has put on the boxing gloves, has raised her hands high and wants people from all over the world to "Rise" to delete all violence.