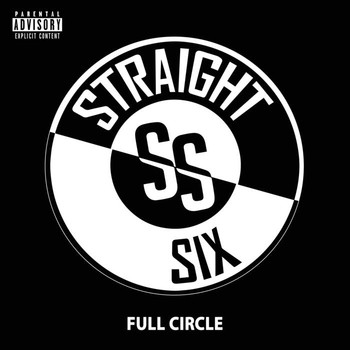 A brash and bold style takes hold over the course of Straight Six's wild journey of "Full Circle". Harking back to early rock n' roll when the volume was turned up all the way to 11 and the rhythms never stopped, there is a great joyous intensity within the sound. Virtually grabbing the listener by the throat this is not your typical mopey indie rock, this is rock n' roll with true guts. Reminiscent of those rock n' roll great Van Halen, everything about the sound feels colossal from the gargantuan riffs to the intense vocals that swim through the mix. Indeed, it is those vocals that truly come to tie the whole of the album together in a way that feels positively pitch perfect.
Stream – https://straightsixrocks.bandcamp.com/releases
On "Aimed At Me" things start off in earnest careening wildly, with a feral animalistic spirit. Great guitar athletics come into the fray on the funky "Middle of the Ride". Hard-hitting beats roll through on "Back Home". A limber groove takes hold on the swinging style of "Divided We Stand". Things slow down for a bit of reflection on the yearning tenderness of "What Would I Give". Incredible bass anchors the muscular approach of "Old Back Road". Great shredding comes into the fray on the soaring solos of "21 Guns". Effortlessly bringing it to a close the colorful blur of "Black & Blue" races to the finish.
With "Full Circle" Straight Six go for a unique take on a forgotten sound, that of rock n' roll's long-neglected soul.