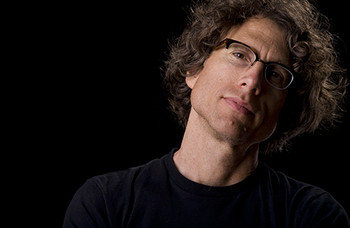 David Haerle's talent introduces itself, front and center, as he commands the stage with his '70s rock style. Haerle and his classically-trained and Grammy Award-winning band members radiate precision and brilliance, as they skillfully wield their instruments. Using expressive lyricism and exquisite guitar tone, Haerle captures emotional experiences with passion; a passion he injects into every syllable he sings.
David Haerle has just released his accomplished debut, Garden Of Edendale and its spirited presence can't be denied. Raised in Los Angeles, he has opened the door to his sanctuary with stories about his hometown, his loves, and life's highs and lows. His band is comprised of violinist Luanne Homzy, drummer Reade Pryor, bassist/singer Carson Cohen, and Grammy Award-winning guitarist and singer Alex Wand. Haerle assembled a group of top-notch engineers including the legendary Bob Ludwig (Queen, Led Zeppelin) and Grammy-winning Elliot Scheiner (Paul Simon, Steely Dan). With certified superstars supporting his vision, this album rocks.
His latest music video for "Glendale" hits close to home. Filmed at the legendary Sunset Sound studios in Hollywood, CA (Led Zeppelin, Rolling Stones, Prince), David's voice leads us onto the streets of LA adjacent Glendale. With vibrant guitars accenting his vocals, the song captures a palpable feeling of nostalgia. As a singer-songwriter-guitarist and record label executive, music plays an important role in David's life. His energy is contagious. As the video comes to a close, you'll be left with a sensation, the yearning remembrance of your own personal Glendale.