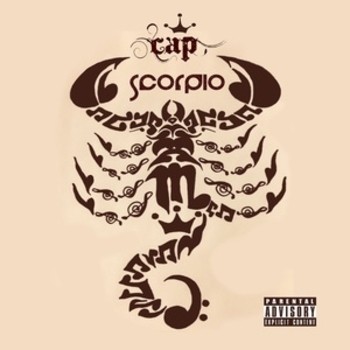 FACEBOOK: https://www.facebook.com/capishmusic1/
Based out of the San Francisco, California area, Cap, a pseudonym for Michael Capshaw, has steadily carved out a niche for himself as one of hip hop's most prodigious lyrical talents. The first of the two singles, "Worth It", draws deeply from Cap's personal experiences and emotions to draw listeners in and utilizes first class musical backing to make its desired musical statement. Much of the musical side of this performance is far more nuanced than I'm accustomed to with the majority of hip hop performers – Cap has obviously taken great pains to marry the lyric to thoughtful musical accompaniment and the artful use of synthesizers defining the song makes the track even more enjoyable. The personal nature of this song isn't so inaccessible that casual listeners can't relate to the song – Cap's writing instincts are developed enough that he has a firm grasp on how to bring listeners into his experiences in a way his audience can connect with.
The musical backing for the track is, in some ways, typical of what you normally hear from this sort of fare. Cap, however, places the electronic support for this song in a very different context than we encounter with other songs in this style. He uses these typical elements with a great deal of skill as well. There's never any sense of the song's arrangement being cluttered or too forceful – instead, there's a cool confidence radiating from the song's beginning and the music supports that mood throughout the song's four minute running time. It's a powerful single for Cap that's sure to appeal to his existing fans as well as drawing new admirers into his orbit.
The second single "Big Screen" has some similarities to the first track, but Cap uses the same elements in a different way with this tune. Instead of confining  the second female vocalist to an introductory role, there's much more of a give and take between the song's two vocalists and Cap himself indulges us with a bit of straight forward singing mixed alongside his hip hop delivery. The contrasting vocal approaches are key to bringing the song off, but the arrangement is equally important to the song's success. It features the same mix that made "Worth It" come off so well, albeit employed in a much more laid back fashion.
The San Francisco based artist has no limits. Cap isn't just a performer and writer; he's a budding actor, a publisher, producer, and a champion for other talents in the genre. His broad-based creativity finds full flower with these singles and they are new entries in a growing legacy establishing Cap, with each new release, as one of the most important voices in the hip hop/rap genre. The production brings both songs vividly to life without ever calling attention to its machinations and stands, in the end, as a singular statement of Cap's artistic spirit. "Worth It" and "Big Screen" easily rank among the year's best singles in any genre and illustrate his continued growth.
TWITTER: https://twitter.com/@capishmusic
Gwen Waggoner
"Caps" music has been heard all over the world due to the radio plugging services offered by Musik Radio Promotions. Learn more – https://musikandfilm.com