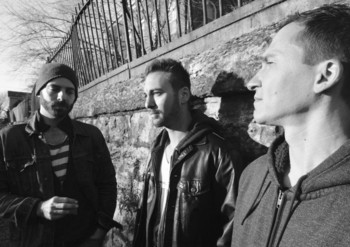 Kurt Reifler possesses a nimble, garage rock swagger on "Year Of". Full of defiance with a strong sense of independence, the songs at times recall the stripped-down, intimate style of the White Stripes. Done with just the right attitude the whole of the collection works together as a unified, satisfying whole. Guitar riffs and rhythms merge into a singular sound. By far the highlight comes from the casual cool of the vocals. Lyricism has a unique take, going for a poetic stream of consciousness approach. The grooves feel positively timeless and infinitely catchy.
Diving headfirst into the sound is the colossal "Aftermath" opening the collection up with style and a bit of tension. The funk of "Breakbreaker" has an interesting sense of humor, one that taps into the blues with a sly nod. Organ swells anchor the whole of the shaggy dog tale of "Stay Above" where the multiple layers merge to become a singular, unified vision. Rather mellowed, the song serves as the highlight of the collection, possessing a great deal of twist and turns within the arrangement. Slowing things down considerably is the languid pacing of "Carry On". Appropriately named "Hurricane" holds nothing back with its frantic unstoppable energy. Neatly bringing the whole of the collection to a close is the spacious sprawling ambition of "Ice" with its adherence to a stripped-down percussion.
On "Year Of" Kurt Reifler holds everything together in a way that feels fresh and tasteful, resulting in angular rock that truly rocks.
By Beachsloth