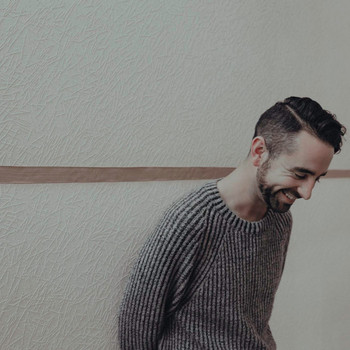 Today, Brent Walsh celebrated the release of his sophomore EP Are You Even There at All?, by sharing the spirited video for third single "Moon Creep". Inspired by a cappella act Pentatonix, "Moon Creep" bursts into a full-on pop anthem as it brims with doo-wop vocals and layered harmonies. The video was a collaborative effort amongst friends, shot guerilla-style on the streets of Oakland. This proved to be a fun adventure, improvising last-minute concept and choreography changes to adapt to new locations. The chemistry and passion of those involved translates brilliantly into the clip, culminating with a full-on dance celebration as Walsh belts out "it makes me feel alive."
Quote from Brent Walsh About "Moon Creep":
Everyone involved was just a friend or a friend of a friend. The director, Nico and I have been friends since we were 4 and making videos together for fun since we were like 16. The team for the entire video consisted of 6 people, and all the dancers/extras in that final scene were just friends of us 6.
We shot it on the streets of Oakland guerrilla style, constantly getting kicked out of locations for shooting illegally and having to rewrite the concept or dance moves on the fly to adapt to the new location.
It really was a passion project, conceived and completed through love and not monetarily driven. For that reason, I'm especially happy with how it came out. Although it is weird to watch myself dance. As simple as the choreography was, it was still the first time in 10 years I've ever learned choreography for a video.