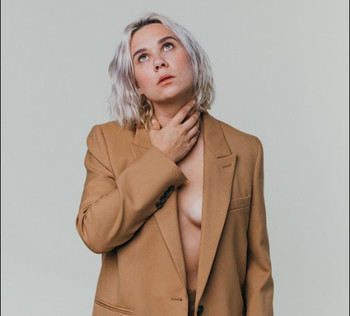 The inspiring Ames returns with her latest track "Picture In My Mind." In true halloween spirit, Ames debuts a Donnie Darko live themed performance alongside the track.
Previously writing for some of the biggest names in pop, such as Kelly Clarkson, AKON, Rita Ora, Adam Lambert, and many more, Ames is continuing to step out as an artist herself. She has spoken candidly about her upbringing in an extremely conservative Christian family and grappling with her sexuality when she was uprooted to Honduras as a missionary at age 13.
After moving to the states for a religious college and dropping out because of their archaic views on LGBTQ issues, Ames moved to LA and vowed to spend the rest of her life making art and helping young people like herself. Last month she released "Hold On" which was written as a letter to her younger self and embodies the strength of persistence and love that Ames stands for.