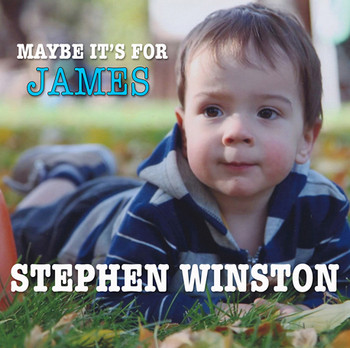 While many musicians will go all-in chasing their dreams at a young age only to give up when real life gets in the way, Stephen Winston set his musical pursuits aside to work in the corporate and communications world. He taught himself to play piano and guitar in college at the University of Idaho, then the University of Arizona; after graduation, he pursued the American Dream, and did well enough that he's now able to spend all of his time making music. Oh, and after retiring from the corporate world, he built a state-of-the-art studio at his longtime home in Littleton, Colorado, and another at his new home in Rancho Santa Fe, California.
http://stephenwinstonmusic.com/
It's at this home studio in Rancho Santa Fe where all of the songs from his new album Unresolved were written. He's been an independent, self-funded artist since the release of his debut album The Overlook Sessions in 2010. His last release was 2014's Grayling, but in the years following, he faced many personal and family challenges, which caused the follow-up album, Unresolved, to be delayed in its production and release: both of his parents passed away, and one of his adult daughters gave birth to a premature baby in Hawaii, resulting in months of Neo-natal ICU care and many sleepless nights wondering if the baby boy would survive.
One night while in his hotel room in Hawaii, he heard laughter from a party down below, which felt like a sign from the universe that the tide was about to change. This epiphany lead to the string-enhanced ballad "Maybe It's For James", and the hope it inspired has now blossomed, as James is now a healthy five-year old boy. Winston says about the song, "That song means everything to me because it's a true story. It was touch and go on whether James would live, and the song was inspired by the night that I had this feeling that things were going to turn our way. We worked hard to make it a story and something that people can relate to. It was quite a battle for James but I think people can relate to what happened."