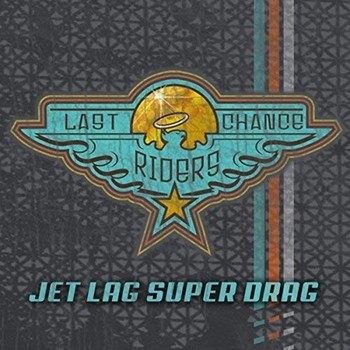 So, it turns out that Georgia is not just about peaches and Bulldogs, but also caters to kick-ass rock and roll bands like Last Chance Riders. This five-piece band is comprised of the following members: Jessie Albright on vocals, Shane Denmark on drums, DeWitt Thompson on guitar, John Woods on guitar and Jim Martin on bass. Last Chance Riders are just "Downright Disgusted" with the current state of Rock 'N' Roll music and so they're going to do something about that!
The group's influences stem from the likes of The Allman Brothers, Led Zeppelin & The Rolling Stones to AC/DC, Janis Joplin & David Bowie. I heard all that and then some on the latest single, "Downright Disgusted", where the classic rock vibe is in full effect. I couldn't be happier to hear this because classic rock is one my favorite genres and feel it hasn't been replicated or redesigned and is like "Dust in the Wind", (Kansas), these days. But Last Chance Riders looks to change that by rejuvenating and redefining this great style of music with "Downright Disgusted".
The song hits me right away when I hit Play as edgy vocals & guitar riffs are pounding at my eardrums. I'm sensing Rockin' goodness from beginning to end with Last Chance Riders giving the listener one scrumptious jam session. The sound is action-packed and keeps you on the edge of your seat with Last Chance Riders leading the way. Jessie Albright has a powerful and soulful tone to her voice with a little touch of Southern charm and is backed by the emphatic playing from the rest of Last Chance Riders.
Nothing hideous at all about the new release but quite the contrary as I'm just Downright Elated over this music! "Downright Disgusted" is a Rock and Roll gem and much needed in today's music world that lacks that luster and attitude of yesteryear. Last Chance Riders have given a new voice to the Classic Rock realm that no longer is lost in the shuffle but rather embraced once again. "Downright Disgusted" is your one-way ticket to rock out like never before.
https://www.thelastchanceriders.com/
By Jimmy Rae (jrae2@att.net)