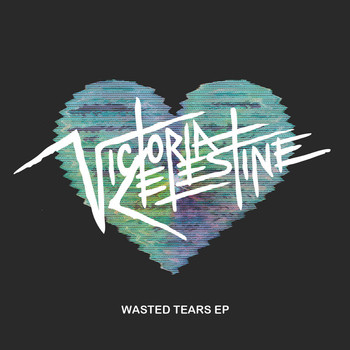 I had the pleasure of reviewing Victoria Celestine's single, "Good Heart to Hide", last month and knew she wasn't your ordinary, average Pop Princess of Today, (https://skopemag.com/2018/09/11/victoria-celestine-releases-good-heart-to-hide). This still stands true as Victoria releases another featured track titled "Alive" from her EP, 'Wasted Tears'. The name of the song fits because the overall sound is so invigorating and youthful. This Texas-based singer/songwriter, recording artist, record producer and audio engineer is full of life and "Alive" and well on the latest single.
The track starts up with a plush piano melody that carries on throughout the entirety of the song and serves as the perfect background. Combine this with Victoria's sassy 'n' subtle style and this in turn gives out that warm and inviting feeling to the listener. There is a soft 'n' sensitive touch in place as Celestine glides through the track ever so softly. There is a tenderness to Victoria's voice and she performs "Alive" in the most delicate fashion. The song offers a Pop-friendly hook that can't be denied and makes for one catchy number. I also sensed a fine production once again and I'd like to refer to "Alive" as one of Tommy James & The Shondells' best songs, "Crystal Blue Persuasion". Victoria supplies crystal clear audio and "Alive" has a very persuasive sound both musically & vocally.
I described "Good Heart to Hide" as "Dreamy Pop" and I would say Victoria Celestine continues to stay in that lane here on "Alive". This artist is able to mix sweet, innocent tones with robust flavors to make for one strong cup of Celestine. I stand by what I said in the prior review, which is that Victoria Celestine is not just another Top 40 Pop Tart but actually an artist with a true style, voice and sense of expression. Victoria Celestine has proven this point once again on "Alive" with her simple structure and elegant approach to music making.
https://victoriacelestine.com/
By Jimmy Rae (jrae2@att.net)