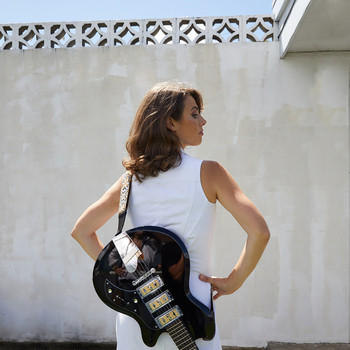 Asbury Park Indie-Soul songstress, Rachel Ana Dobken, drops brand new single "Everbody Wants," from her upcoming album, When It Happens to You. Dobken played drums, piano and sang on this latest track. She also wrote, arranged and produced it, as well as the entire album. Talk about multi-talented!
Recently, Rachel played at Sea.Hear.Now. festival and will be playing Rockwood Stage 2 on October 24th for her record release show.
Dobken has a knack for blending indie-rock, soul and jazz throughout her music, describing herself as "My Morning Jacket meets Lake Street Dive."
All photographs for the record were taken by famed rock photographer, Danny Clinch, who has worked with Bruce Springsteen, Neil Young, My Morning Jacket, Ryan Adams and many more. NBD! Rachel works closely with Clinch as his Music Director at his Transparent Gallery in Asbury Park, NJ.