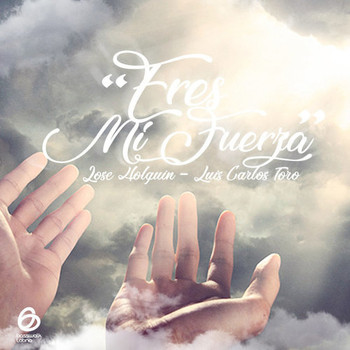 AMAZON: https://www.amazon.com/Eres-Fuerza-Toby-Holguin-Carlos/dp/B07HHKYPXM
Columbian composer Jose Holguin has teamed up with the equally talented Luis Carlos Toro for "Eres Mi Fuerza," the most exciting and thought provoking entry into the Latin gospel discography of 2018. Fusing lush Latin pop and traditional gospel lyrics, Holguin and Toro unite the most ethereal attributes of both styles in a marriage of melodic titans in "Eres Mi Fuerza," and you don't have to be familiar with the works of either man to appreciate how immaculately conceptual this latest track is. They've got critics from Central America all the way to the United States talking about this song, and it only takes one listen to become instantly addicted to the stylish sound of Holguin and Toro's exquisite sonic chemistry and the love of God that it promotes.
"Eres Mi Fuerza" doesn't hold back lyrically, and even if you aren't well versed in the Spanish language, deciphering what these two are trying to say won't require having a dictionary handy. The title of the song loosely translates to "You Are My Strength," which captures the overall tone of the music perfectly, as the melodic nuance of the chorus churns and builds slowly over the course of the track. The pain and yearning in Holguin's voice eventually gives way to an empowering break, where he and Toro become a joint force, vocally expressing all of the intense emotions that are overwhelming their souls and exposing themselves in the timber of their singing. It can be a lot to take in all at once, but for those of us who love epic music, it doesn't get much better than this.
2018 has been such a banner year for Columbian artists, but a lot of my fellow critics will tell you that we could have anticipated this much back in January. The Central American pop scene, particularly amongst gospel artists, has been simmering just under the radar of international mainstream airplay, but singers like Jose Holguin are the reason why that scene isn't going to stay underground for much longer. There's too much raw talent and potent skill for outside entities not to capitalize on the growth of the region, and as far as I'm concerned the advent of Holguin and his contemporaries is going to do a lot of good for pop music around the globe.
If you've been in the market for music that is truly uplifting and positive both in its instrumentation and in its words, "Eres Mi Fuerza" is the song for you. It arrives at a time where we need good natured music more than any other period in history, and if it continues to get the kind of widespread attention that it has been recently, it has the potential to have a great impact on our culture as we know it. No matter what God you worship or what part of the world you call home, we can all agree that peace and love are the two signature keys to living a happy life on this planet, and that's precisely what "Eres Mi Fuerza" is all about.
The music of Jose Holguin has been heard all over the world due to the radio plugging services offered by Musik Radio Promotions. Learn more – HTTPS://musikandfilm.com
Gwen Waggoner