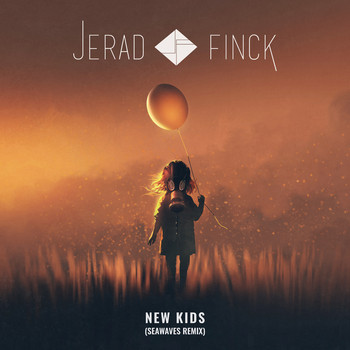 Making it in pop music in 2018 has little, if anything, to do with selling catchy hooks anymore. For today's sophisticated audience, it's about capturing the moment, the vibe, the raw emotion of a culture that is rife with creative thinking that goes well beyond that of generations who came before. Making it in pop requires making a mark on history itself, and that's exactly what Jared Finck is doing in "New Kids (SEAWAVES remix)," a song he's dedicated to the name of the Everytown anti-violence charity. Finck has been in this business for nearly a decade, and at this stage of the game, he's beyond getting his name out there – he's ready to dominate the primetime once and for all.
He's got all the makings of a superstar. He's got the crisp look, the youthful spirit, and even the charismatic attitude that it takes to grace the front covers of any Hollywood magazine. Yet Jared Finck has resisted indulgent fame at nearly every turn of his career. Despite the attractive opportunities that he could cash in on upon selling out, he's adhered to the DIY roots from which he started his career with, and his humbleness is something that other aspiring young artists should look to for guidance.
I'm often hesitant to embrace remixes just based on my own personal experiences both while critiquing music professionally and browsing the record store in my own private life, but "New Kids" a very bold exception to the rule. The groove that made the original track such a mega success on streaming sites like Spotify is still there, but it's almost enhanced, magnified by SEAWAVES influence over the production and taken to a more insular creative place than it was ever meant to. The finished product is really something to marvel at, and if you didn't know who either of its primary artists are prior to hearing this single, you'll probably be googling their work immediately following your first listen.
https://www.instagram.com/jeradfinck/
I can see this song playing a quintessential part in the collection of songs that will eventually come to represent this period in the storied history of our culture. Jared Finck is so good at stringing together imagistic lyrics to create a portrait of whatever subject he happens to be singing about, and "New Kids" is some of the most intuitive work he's ever tackled professionally. He's firing on all cylinders here, and he's clearly reached a high point in his illustrious discography that cannot be ignored.
Jared Finck continues to prove to everyone why he is indie rock's most provocatively appointed songwriter alive today with "New Kids," and in the process has also managed to shine a big spotlight on SEAWAVES and the issue of brutal gun violence at the same time. There's still a lot more work to be done before we can consider the battle close to being over, but songs like this one are a great means of keeping the fight raging until finally we can all enjoy a planet free of the evils which plague us every day.
Gwen Waggoner