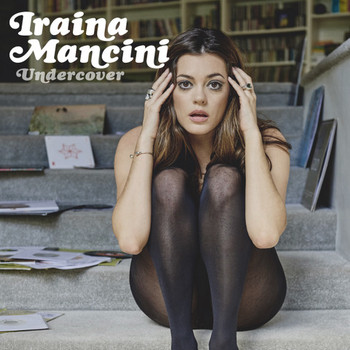 London singer / songwriter Iraina Mancini releases her debut single 'Undercover' 01-10-2018
Co-written & produced by legendary producer Jagz Kooner (Primal Scream / Kasabian) they have created a little slice of french 60s inspired pop, with Bond-esque brass and sweeping strings, powerful vocals and a tip to Serge Gainsbourg's rhythm section.
Iraina started writing songs and collecting records at a young age. Her father Geoff Maccormack (aka Warren Peace) was a long time friend and collaborator with David Bowie from Aladdin Sane through to Station to Station, so music has always been in her blood. Her look and sound has been heavily inspired by 60s/70s Cinema, French YeYe girls such as Sylvie Vatan , Jacqueline Taieb and Francoise Hardy as well as hints of Psychedelia and Pop.
Iraina has later gone on to become an international DJ spinning Northern Soul, 60's Rhythm and Blues and Garage rock which has influenced her sound greatly. She also presents her own weekly music show on Soho Radio where she has gained a strong following playing her love of all things vintage.