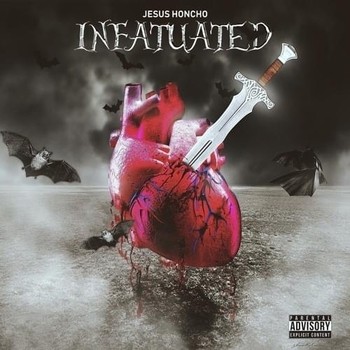 With soaring melodies and strong momentum, artist Jesus Honcho is hard to even classify as a rapper. His songs are driven by soaring melodies and an emotionally charged delivery that fans of modern acts like Trippie Redd, Rae Sremmurd, and Lil Uzi Vert should appreciate. In contrast to the satanic imagery often seen in trap music, his is full of positive influences. From the 555 to the 666, he rises above mortal wickedness- using 777 as his lucky number.
From Brooklyn, New York this 19-year-old rapper has been on everyone's radar. Already a rising star, Jesus Honcho has gathered an impressive 14.8k followers on SoundCloud, and currently has over 700,000 weekly SoundCloud streams. His song "Infatuated" has 10 million plays on SoundCloud and 4 million on Spotify. Channeling a higher power with slow-paced beats and hard-hitting punches, he has released his debut EP entitled 7 Vibez, referencing the duality of men through his lyrical talent and Godlike manifestation.
Showing off his otherworldly presence, Jesus Honcho's latest music video for "Infatuated" rains fire from the depths of the underworld. Directed by himself and collaborator Midas, the video takes form in a contortion of space and time. The background transitions to various different galaxies as electronic visuals flood the viewer's stimuli. Flames glow in the background while he torches the beat in a righteous blaze. The apple to his eyes refuses his attempts to lead her to the light, but soon enough he reveals he possesses the key to her heart, unlocking the spiritual potential their souls share. The video closes as he properly takes her to heaven above but not far beyond.