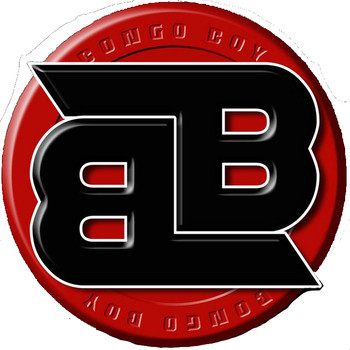 Dhruv Visvanath offers a gentle form of twee pop on the intimate sound of "Wild". Keeping things to the essentials his vocals have a tremendous kindness to them. Arrangements feel reminiscent of Fleet Foxes' earliest releases, for the airiness of the composition works wonders.
Going for a more rustic quality Radiator King's "So Long (Charlie)" feels positively timeless. The thoughtful guitar work adds to its strong sense of intimacy. By far the highlight of the work comes from Radiator King's incredible lyricism that at times references the storytelling abilities of Bob Dylan.
The glow sticks come out on the infectious club energy of MkX's "One Sided Love". Neon-hued and gorgeous, everything is propelled forward by crisp, nimble beats. Strings further emphasize the piece's undeniable playfulness.
A classic rock fever takes hold on Kelly Padrick's infinitely stylish "Heavenly Ride". Delivered with such flair, everything about the track works: from its garage-rock origins to its raw, gritty energy. With a bit of flirtation, the whole of the piece has a late 60 psychedelic aura to it, akin to a waking dream.
A neat mixture of R&B, pop, and hip hop emerges on Kyla Imani's "Sitting Up In My Room Feat. Jay Critch". The buildup of the track simply stuns as the whole of the piece has a hazy, dazed quality to it. Melodically rich the song lingers long after the piece ends.
Over the course of Jackie Green's "Crazy Comes Easy" the whole of the piece settles into comfortable grooves. Everything comes together in a stream of consciousness sort of manner. Done with such gusto, the track possesses a reassuring quality.
Reminiscent of They Might Be Giants is the joyous rush of My Silent Bravery's "Everyday is the Weekend". Full of escapist imagery the song explores with such happiness. Everything comes together in a joy of life mentality.
Dhruv Visvanath
Wild
New Delhi, India
Radiator King
So Long (Charlie)
Brooklyn, New York
MkX
One Sided Love
Boston, MA
Kelly Padrick
Heavenly Ride
Los Angeles, CA
Kyla Imani
Sitting Up In My Room Feat. Jay Critch
New York City, NY
Jackie Green
Crazy Comes Easy
Northern California
My Silent Bravery
Everyday is the Weekend
Worcester, MA