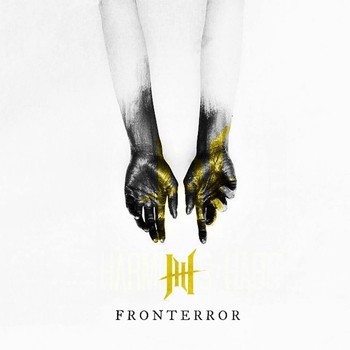 This Columbus, Ohio-based band, Harmless Habit, has created something that is worth jumping out of your seat for! "Tight" is jam-packed with high energy and true rock & roll grooves. Rock music, on the whole and in itself, isn't what it used to be but Harmless Habit looks to change that with their new release.
Harmless Habit is made up five members: Joey Vece on vocals, Jon Suh on guitar, Cooper Bourne on guitar, Rinn Rucker on drums and Nick Fratianne on bass. Classic rock bands of the 60s, 70s and 80s along with alternative punk acts from the 2000 era are all heavy influences for the musicians. Harmless Habit incorporates these elements and blends it in with their own twist on the Rock 'N' Roll genre. The band's main mission is actually to "reinvent modern rock music".
"Tight" is the recent single off of their second EP titled 'Fronterror' and is sure to excite the crowd. Even a person who is a complete novice when it comes to music knowledge can appreciate what Harmless Habit is doing here. I think back to a band like Guns N' Roses who rejuvenated the Hard Rock scene with their no-frills, no-nonsense approach. Harmless Habit seems to be tapping into that same mode here on "Tight" by grabbing the bull by the horns and bringing that rebel-like, edginess back to Rock music. This badass element has been missing from the mainstream "Rock" of Today, but Harmless Habit is kickin' the door down with fists in the air and yelling "We're Not Gonna Take It Anymore!" Dee Snider and Twisted Sister would be so proud as Harmless Habit are starting a new anthem for a New Age!
"Tight" has a super-charged feel that sucks you in right away and you just want to be a part of the Harmless Habit party. The track rocks hard while also keeping it fun & simple, so I feel this style can attract a large audience because it's a fan-friendly sound that is just Rocktastic! In the words of the great Chicago, "You're A Hard Habit To Break" as Harmless Habit will stick to you and get you all pumped up at the same time. The sex, drugs and rock and roll may be harmful to your health but this Harmless Habit is definitely worth consuming as "Tight" offers no bad side effects. Get your daily dose Today!
https://www.harmlesshabit.net/
By Jimmy Rae (jrae2@att.net)