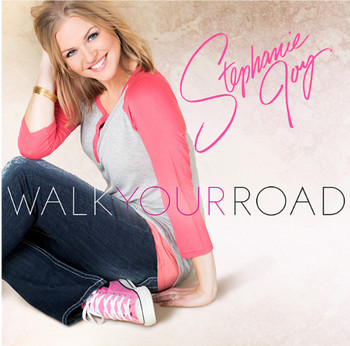 For starters, the current singer/songwriter with a bubbly personality actually began her time in the spotlight as a mere child, worshiping and performing in plays at her father's church, followed by commercials for Best Buy, Pop Tarts, Cost Cutters and even landing on the cover of a Cheerios box! It's no wonder the Minnesota native soon scored starring roles in regional Broadway musicals such as "Annie," "Peter Pan," "Cinderella" and "The Music Man," along with serving as president of her senior choir and touring all throughout Europe as part of an all-state woman's choir, but just as the lifelong believer was about to make the leap to the next level, she made a conscious decision to truly walk the walk of her beliefs rather than merely talk the talk.
"Not too long after I got married, I won a leading role in a movie and it was really a dream come true for me. However, when I got the script and read it, my character would have to do things that conflicted with my beliefs as a Christian," recounts Stephanie. "So I had a choice to make. I was either going to walk the road of following Christ or I was going to compromise my beliefs and go another way. I had been speaking to girls all across the country on virtue and what it means to be a 'virtuous woman.' I didn't want to tell them how to live their lives and then go out and be an example to the contrary, nor did I want to be a part of a role and in a movie that I wouldn't even want my own husband to see, so I made the choice to turn it down and walk away. The moment you begin to compromise your beliefs is the moment
you lose who you are."
Site – https://stephaniejoymusic.com/
A brave and bold Walk Your Road moment indeed, and as Joy resumed touring with her husband, another extraordinary door in the entertainment industry opened even wider, and this time, the pieces fit perfectly. "After traveling around the country for several years playing music and ministering to teens, especially to teen girls, a contact was made with a man from Geffen and Warner Brothers who recommended that we work with Grammy-winning producer Val Garay," she continues. "Val has worked with artists such as James Taylor, Kim Carnes, Dolly Parton, Bonnie Raitt, and Bette Midler, just to name a few, and particularly worked well with women, so we knew this would be a great opportunity for us and bring our music up to a whole new level. We flew out to California to meet Val and he listened to our music and to my singing and decided to take the project on."
Throughout the resulting Walk Your Road, Joy is committed to encouraging and meeting listeners exactly where they are at, while also making sure they knew exactly where she stands. And considering she's always been a fan of powerhouse Christian vocalists with meaty lyrics, this relative newcomer to the studio also swung for the fences in terms of her sincere delivery and songwriting, a process she relates to "running a marathon" that proved so fruitful, it's already spawned ideas for her follow-up project.