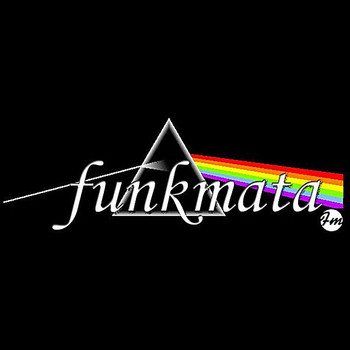 African musical project Funkmata, masterminded by singer/songwriter Robert Bannerman and producer Roy C formed this band with enormous ambition and stoked by the desire to export an uniquely African take on funk and commercial pop to a global audience. They've experienced a notable amount of success already, placing their material with important media outlets and garnering considerable positive attention, but the singles "Is It True?" and "Realpayback" clearly illustrate how Funkmata is ready for the global stage while adhering to their avowed vision for the project's musical identity. This is world music that wears its influences proudly, but has a cosmopolitan area that defies easy categorization.
"Is It True?' has a breezy and bouncy feel from the first and Robert Bannerman's vocal does an exceptional job underplaying the emotion behind the song's lyric with some backing vocals joining late in the performance. The steady pulse of the rhythm section's understated foundation and the rolling piano lines running over the top are later joined by horn and tasteful guitar accompaniment. The words are thoughtful and often well-crafted; Bannerman's African background isn't any impediment to understanding the song's scenario and subject. It runs a little over four minutes long and doesn't really deviate from its path, instead moving forward with brightness in its step and charisma to burn. This song deals with serious matters in a lightly comedic vein and it's a testament to the level of artistry at work here that Bannerman and Ray C pull it off with such relaxed confidence and style.
CD BABY Is Realpayback:: https://store.cdbaby.com/cd/funkmata3
The second of Funkmata's two recent singles, "Realpayback", is a five minutes and change instrumental that really shines. The "funk" in the band's name really comes across here thanks to a strong bass line, deep in the pocket drumming, and gritty horn playing. There's a lot of "trading off" here – the extensive horn break gives way to some tasty guitar work around the song's halfway mark before returning to the brass section again. The keyboards underlying much of the performance are key for providing color and the electric piano entering the mix during the song's second half has melodic focus and an airy bounce perfectly complementing the tune. This is a thoroughly modern cut that, nonetheless, harkens back to the past without ever becoming mired there.
Excellent production holds it all together. Funkmata is making waves in the indie music world, but they clearly possess the chops and presentation to appeal to a wide audience. That's the goal. Bannerman and Roy C aren't looking merely to appeal to a regional market but, instead, are plotting a course to become the latest in a long line of talented African musical exports and their reading of Western popular songcraft makes both "Is It True?" and "Realpayback" evocative and entertaining individual riffs on long standing musical traditions. Even a cursory listen proves they've been quite successful and one can only imagine what sort of delights await us with their impending album release. It isn't often you are afforded the opportunity to get in on the ground floor of something destined to be a marquee act, but that feeling is strong for me listening to these singles and I expect it will be for many.
I-TUNES Is It True: https://itunes.apple.com/us/album/is-it-true-single/1414837520
FUNKMATA's music has been heard all over the world due to the radio plugging services offered by Musik Radio Promotions. Learn more –https://musikandfilm.com/
Gwen Waggoner