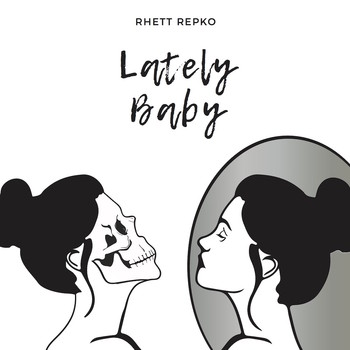 Located on the portion where the Severn River flows into the Chesapeake Bay, there lies Annapolis, Maryland. Once known as "Providence," Annapolis shares its great name because of being named in honor of the future queen of England, Princess Anne. Honing back to the earlier days of when the United States was just a colony, there is something unique about this particular place. Could it be because of the fact that there are so many colonial details surrounding Annapolis? It is special for many reasons but the one concerning this place currently is Rhett Repko and his summer hit and new single, 'Lately Baby.'
Hailing from Annapolis, Maryland, Rhett Repko has a unique sound that travels far and near. To say that 'newcomer' is a totally false title as Rhett Repko has made a major splash on many networks due to people falling in love with his unique sound and here is why: Rhett Repko channels a lot of old rock and roll into a new pop feeling that sticks under the skin a lot longer than normal. If music had a blood type, his would definitely be "OH" and I mean OH, that's good! Rhett Repko holds down several hats in his band including Lead Vocals and Guitar, however, he is also joined with Drummer Andy Reed and Lead Guitarist and Vocalist Stefan Heure. Digging into Rhett's sound is a lot like pulling out some of the most eclectic records ever produced and recorded in today's music world as his production quality is SPECTACULAR! What he does in the studio is a miracle. Why might Rhett Repko be referred to as a miracle one might ask? To be able to record the quality of music that he does in the amount of time that he performs it in showcases that real music IS NOT DEAD! More importantly, the true musicianship is making a true comeback as the new sexy is being able to play something cool!
'Lately Baby' is a mixture of alternative rock, pop, and 1970s feel-good music in one. With a simple message of pleading with someone to simply rewind time back and change the things they said, along with changing the meaning, Rhett goes further on to say that "Lately Baby, I've been changing…Changing the way I think…" —-direct lyrics from 'Lately Baby which show that a person has been going through changes and whenever a person has been put in a situation where they loved and lose the love they thought they consistently had, it hurts them. Loss changes the way people think, the way they love again, and the way that they operate. And if a loss doesn't change a person, then there might be some things that need to be looked at a little bit closer. 'Lately Baby' is that song that every person should play when they are acknowledging that they are a work in progress but know that they are also going to do something even greater with time. This song could be an anthem just die to the fact that when you finish listening, you instantly replay from the beginning over and over again. GREAT PRODUCTION and ever GREATER SONGWRITING Skills are being showcased here!
Rhett Repko is changing daily but one thing we all hope he doesn't change is the path that he is on currently! His sound is what listeners crave that SHOULD BE PLACED on radio and
television all the same! He is an attention grabber and it would truly be a good idea to catch him live in a show soon! With the sound that he is packing, a water hose will be needed to cool the stage off once he is done playing! This song is highly recommended! Give him a full listen! Once you do, you will hit repeat over and over again!
Rating 10 / 10
K.Tibbs