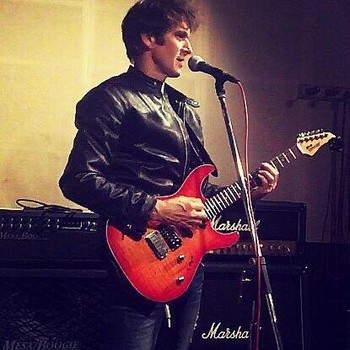 So we are here and the bad news is that its is Monday, the good news is we are still here. So today we have linked up with Grant Duncan. Grant is checking in all the way from Tokyo, Japan and he has much going on. He has a new EP 'On Solid Ground' and video 'The Road' out that are simply amazing new material. So lets not waste anymore time, and get to chatting with Grant Duncan.
@skopemag: Where are we talking from today?
From Tokyo, Japan in the blazing Summer heat!
@skopemag: What is it about music that you knew this was more important than all other artistic endeavours?
Music resonates with everyone in a certain way, I also enjoy drawing and painting but music and the process involved of being inspired to write and record and then survey the results is an exciting and challenging endeavour that never loses its impact for me. Each time I set down to write it's a blank canvas and I've no idea where it's going to lead to. That's always exciting.
@skopemag: What do you think makes some artist/bands resonate with the masses when others do not?
I think if bands/artists have a message and their image and style fits then they have a good platform to work with. It's a case of getting people to relate to what you're doing and therefore wanting to follow future your movements that helps make bands/artists successful.
@skopemag: What other bands/artists do you respect & inspire you?
I've always been inspired by the pioneers of the UK beat groups, The Beatles, The Stones, The Kinks in terms of song structure and melodies/harmonies as well as more recent torch bearers, The Stone Roses and The Kooks for the same reasons, structure and melody.
@skopemag: When you are not doing music what else do you enjoy?
Football, I'm an ex-player who has supported Manchester United for 20 years through the bad, the great and now the bad again!!
@skopemag: How much time per week do you devote to music & social media marketing?
It's a juggling act with daytime teaching and family-life so I'm lucky if I get 6-7 hours a week in total!
@skopemag: What kind of environment & mood do you feel most creative towards your music?
Anytime there's some peace and quiet is a good start! Also, when I have a particularly strong mood either positive or negative about something usually sparks the urge to see if there is something to tap into.
@skopemag: What is coming up for you & where you @ online?
I'm currently working on a full length follow-up album to 'On Solid Ground', and have spent the Summer here in Tokyo playing live houses and clubs with my band Pavement Candy. I'm hoping to get the album finished by around late October-early November. I'm currently visible on most online platforms, itunes, Spotify, Amazon, Bandcamp, Facebook etc.