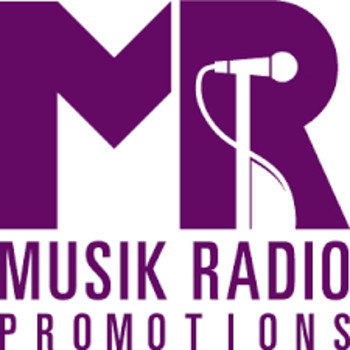 Musik and Film are an independent full-service artist management company building personal relationships with indie artists to provide awesome radio promotion, video promotion, distribution, and many other artist services with Music and Film Records being their independent label that saw the need for an independent record label that was willing to partner with the artist. Musik and Film Records believe in the formation of true partnerships with their artists an created a means for talented new artists to not only emerge in the market but thrive! The company is made up of industry professionals who have over four decades of experience.
They understand where their acts are coming from, where they want to go, and what they need to get there by providing customized radio promotion packages tailored for each artist that include a network of 250,000+ radio stations in 180 countries. Musik Radio Promotions campaigns go to 95% FM stations and major networks around the world. They also provide production services by platinum producers. Our producers have crafted tracks for some of the top artists in the music industry from Bob Seger to Blake Shelton and many more, as well as providing digital distribution via The Orchard/Sony Music.
TESTIMONIALS: https://musikandfilm.com/?s=testimonials
Music and Film have a radio playlist streaming at their website and all the right data including many great testimonials from their artists and other services they work with to publicize and promote them. President Stephen Wrench, voting member of the Grammy Awards, has contacts throughout the world with major labels, TV and movie networks and media outlets. He also has cultivated numerous friendships within the artist community. Stephen has worked with everyone from Vince Gill to Bad Company. And that's just for starters, as they also have a complete team of professionals.

Vice President Rhonda Houston has 20 years in sales and marketing, producer Robyn Robins was a founding member of Bob Seger and The Silver Bullet Band. A&R man Terry Nails has run the gamut from Ozzy Osbourne and Steve Jones to Tommy Tutone and the Pointer Sisters. And producer Wayne Killius has performed and recorded with major artists including Blake Shelton, Miranda Lambert, Lady Antebellum, as well as engineer and radio host Jey Mayberry's show which is broadcast on over 700 stations throughout Europe. Stephen Wrench has worked with Lynyrd Skynyrd and many others.
HOW MAF GENERATES REVENUE: https://musikandfilm.com/thanks-to-fuser-for-the-tips-on-musik-radio-promotions-fuser-has-released-9-singles-listen-to-how-fuser-used-their-promotions-to-successfully-tour-and-make-money-off-their-music/
The testimonials included at their website in abundance. Here's an example that speaks for itself and show why they're a leading company for all indie artists needs for which they come recommended, Shani and Cherokee Music Group says: "Can't say enough great things about Musik and Film! Professional, kind and maybe best of all…. musical! With their understanding and background in the music business on the Artist's side, they listen not only to your music but to you and can respond to your questions and concerns. Having toured Internationally a great deal, it was very important to me to have my music be heard around the world as there are very loyal fans everywhere out there! Music has no borders, and this is the place to be!! I'm so happy to be working with them." Here's what our artists have to say