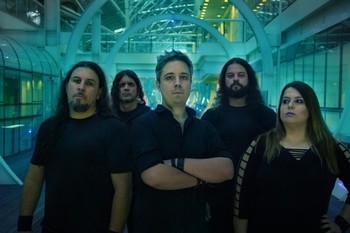 Brazilian death/progressive metallers Quintessente have published a brand new video for the track "Delirium", which was taken off from the band's latest album, "Songs From Celestial Spheres".
With an history that goes all the way back to 1994, Quintessente have only released their debut full-length over the course of 2017. Entitled "Songs From Celestial Spheres", this long-awaited album brings together ten tracks comprising the most varied styles within the metal genre, offering heavy and atmospheric moments influenced by doom, gothic, death, heavy metal and progressive rock.
The tracks on "Songs From Celestial Spheres" are like the stars in the universe – each one with its different chemical structure, age, mass, luminosity and magnitude. The lyrical theme is based on existentialism and the reflection on the forces that rule the human nature.