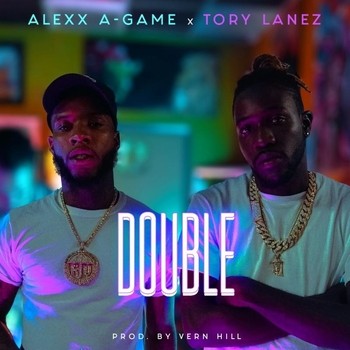 "The inspiration behind the track "Double" came from a thought process I had and a theory I developed from it. For me to be as great as I want to be then I have to put in twice as much work as there are challenges. In other words, the grind must out weigh the struggles for me to surpass them. From there I developed the concept of doubling up on everything positive so I can overwrite the negative" says Alexx – A -Game.
The track, which gives you a 'neo-pop' style will definitely appeal to a wide array of music lovers. Both artists compliment each other on the track presenting a song, which will definitely be heard on your airwaves.
Since its recent release, Double has received features in major international and national platforms such as Source Magazine, Riddim Magazine, HipHopWeekly, just to name a few. With the initial traction around the single, many are saying this will be the single to get Alexx A Game into the international scene and solidify Tory Lanez in the Caribbean market due to the refreshing style he brings across on this track. over 5 years and is finally attaining the recognition and notoriety he deserves.