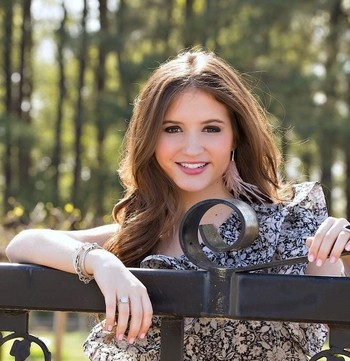 Rising Star Danielle Johnson releases her debut single and music video, "Let It Be You" this Wednesday, August 22nd. With influences ranging from pop appeal to rootsy authenticity comes a collaboration of country melodies that make up the first single, "Let It Be You" on Johnson's self-titled EP scheduled for release October 3, 2018.
Along with the single, Johnson also embarked on making a music video for "Let It Be You", directed by Brian Harstine ("Dolly Down Under", Sundance feature film 'Jess + Moss', Kesha, among others) and music produced by Guy Eckstine (Quincy Jones, Herbie Hancock, Chris Botti, Vanessa Williams, Jeff Lorber, Whitney Houston, Brian McKnight, and Gino Vannelli, among many others), that takes you through a journey of young love, making decisions, high school prom, and following your heart. Johnson hopes that her songs and music video will relay her message of faith, universal truths, along with influencing young teens, positively.
A Warsaw, North Carolina native, now residing in Nashville, Johnson, only 18 years old, was born to sing, play guitar, and piano. After meeting GRAMMY award producer (produced over 45 records, four of which have won GRAMMY Awards, including, "The New Standard," by Herbie Hancock), manager, and record executive Guy Eckstine, Johnson went on a journey of discovering her inner musician. Coming from acting in Broadway's "How the Grinch Stole Christmas", Johnson's realized that her true passion was singing country hits, which caught the eye of Eckstine.