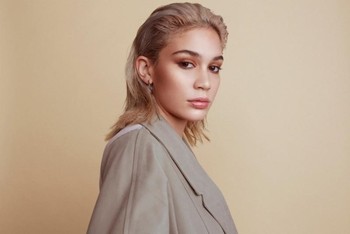 Rising Manila-based R&B singer / songwriter Jess Connelly announces her new JCON mixtape is slated for release August 24. The independent artist has quickly amassed a massive following in the Philippines as a leader of its underground R&B scene. In celebration, she shares her dreamy new track "Call Me" produced by Dave Drake and Naz.
Part Filipino and part Australian, the classically trained vocalist began singing as a child and later dove into songwriting at 13 years old. She was born in Australia and later migrated to the Philippines with her parents to start a new life. Growing frustrated with the music industry in the Philippines that has traditionally favored industry-build pop stars, she set out to change it with her own art. She's since been releasing music on her own that has sonically strayed from the norm and her one-of-a-kind artistry has quickly become sought after by the larger entertainment industry in Manila.
The mixtape is a collection of smoldering, fresh R&B songs crafted partially in Manilla and also globally with a variety of producers throughout various parts of the world. Touching on themes of love and personal growth through her raw honesty, Jess puts forth a dynamic project that showcases her most evolved work to date and it embodies her authentic self. This is JCON.