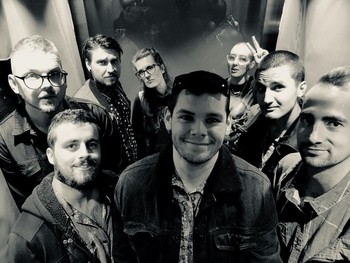 Australian indie rock band The Night have been building momentum with the release of their new album 'Question Everything', now available on all streaming platforms. An emerging voice in the Sydney music scene, the band mixes hook-heavy melodies and seamlessly pairs them with beautifully textured guitar tones and driving percussion. The band has hit the ground running with their lead single 'Pull Out All The Stops', the accompanying music video is available to stream on YouTube.
The lead single 'Pull Out All The Stops' is a vibrant melody-drenched song that elicits an electric energy that is refreshing to hear. The accompanying music video features the band in a paintball game deep in a forest with cinematic skirmishes that look straight out of a war movie.
'Question Everything' creates an atmosphere that cannot be understated, complete with blissful vocals and soaring harmonies.'Question Everything' is an immaculately produced album that merges elements of indie rock, folk and pop music in a way that sounds original and organic. 10 tracks deep, the album is a cohesive mix of mesmerizing melodies, infectious lyrics and obvious attention to detail.