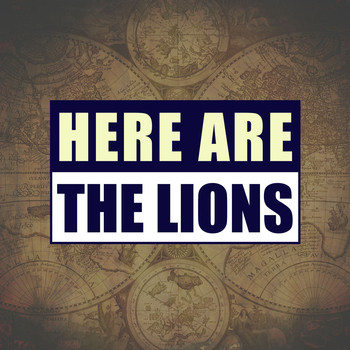 So here we are, Thursday 3:30 pm EST here in Boston where we are posting from today. We are thrilled to be joined by Here Are The Lions. Alternative Rock group (with DNA of electronic and urban music), Here Are The Lions, are releasing their debut album, September 2018. Under the musical guidance of Bernard-P. Boyer, Here Are The Lions is a collaboration of multiple musicians from around the world, coming together to create a euphoric musical experience. So hopefully you are surrounded by strong A/C so you can chill and enjoy – Here Are The Lions.
@skopemag: What is the most current project that you are working on at the moment?
HATL – We are locked in a dark cutting room completing our first video, "Unsatisfied". A tribute to people who have awareness.
@skopemag: What is it about music that you knew this was more important than all other artistic endeavors?
HATL – Art is, maybe more than ever, the weapon we need to stick to the human basic rules, save our lives and change the way the world goes. And for us music means definitely something bigger than entertainment.
@skopemag: What do you think makes some artist/bands resonate with the masses when others do not?
HATL – The answer is honestly unknown. But, because the human factor is still a mystery, we would say the answer can be protean. You have two distant groups of artists. For the first one, to be successful you need to have a peculiar talent, a lot of work, a little piece of sky in the eyes. At the opposite end, the other group, currently quite powerful, essentially shows a demagogic cynicism to fool thousand of follower. At the end of the day, everybody's free to chose.
@skopemag: What kind of environment & mood do you feel most creative towards your music?
HATL – For the environment, in our home studio. This is where we build basics instruments, groove, try and change the lyrics or the bass line dozens of times, or the chorus melody or a hook.
For the mood, feeling creative happens at unexpected moments. To sanctify these moments we definitely need respect, courage, will and humility. To be humble is the "A" in the alphabet of ambition.
@skopemag: What is coming up for you & where you @ online?
HATL – The first video, for our single "Unsatisfied", will be released in late August. The EP is planned for late September and the first HERE ARE THE LIONS gig will be in New York City in early October.