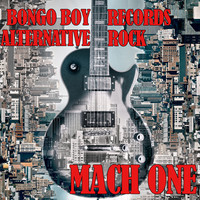 Pulsing beats introduces the giddy energy of Anthems For Autumn's "Feel Me". Sultry vocals come into the mix further adding to the joyous attitude. The buildup of the track opts for a wild and unhinged sort of style.
Gar Francis comes through swinging on the soulful take of "Turn This World Around". Done with such care the lyrics have a great thoughtfulness to them. Everything has a cyclical, hypnotic quality to it while it unfurls so effortlessly.
A no-holds-barred rush comes through with Remain's "Millennial Nation". With a muscular edge the whole of the track is propelled forward in a fantastic blur. Lyrics have a defiant air to them while guitar chug along in a great graceful style.
Spaciousness reigns supreme on the stripped-down tense grooves of Udo Hoelscher's "Deadline". A particular alt rock grunge style comes together to explore the cloudy day spirit of the piece. Everything works as the lyrics focus upon the downtrodden.
Optimism pours through the entirety of One Supernova's "High". Graceful nimble guitars have a loveliness to them, nicely punctuating the yearning desire of the vocals. Quite playful it all comes together in a brilliant stream of color.
The Corridors go for a soulful, soothing realm with the lush "I Have Died A Thousand Times". Everything works, from the slow-moving rhythms to the introspective lyricism. Usage of spacious terrain further adds to the wide-eyed wonder that comes into view.
DEMONS burn through their track with the undeniably potent "Baphomet Briefs". Sung with a sense of urgency, the whole track virtually bursts at the seams. Pure chaos with an unhinged quality helps the whole of the track to simply stun.
Intimacy rules on Inviolet's tender "Riding the Fire". Bass rumbles through nicely anchoring the fragile acoustic guitar work. The intricate nature of the track adds to its whole journey, from the quiet beginning to the bombastic finale, never losing sight of that personal vision.
Humor adds to the poignancy of the oOhz endlessly playful "Death Dolls". Raw, visceral, the powerful riffs run through uninhibited. A deep voice helps to give it a gothic aura to it.
Surreal in scope the Betty Alice Effect has a great love that ties together all of "Into The Blue". Positively timeless they pick the just right balance between introspection and reflection. Piano adds to the moodiness of the piece.
Representing a mystical tact, the Opium Connection's "The Son Of Eternal Night" has a heavy acid fried psychedelic flavor to it. Vocals feel classic while they traverse great distance. Quite hypnotic the whole of the piece works wonders in drawing the listener into their wild world.
Gar Francis goes for a riotous piece of pop with "I'm Still Alive". Done to perfection Gar Francis lets the hooks comes into the fray. Full of a thoughtful grace, the piece has a history behind it.
1. Feel Me – Anthems For Autumn 3:37
2. Turn This World Around – Gar Francis 5:21
3. Millennial Nation – Remain 3:35
4. Deadline – Udo Hoelscher 3:28
5. High – One Supernova 3:13
6. I Have Died A Thousand Times – The Corridors 4:46
7. Baphomet Briefs – "DEMONS" 2:42
8. Riding the Fire – Inviolet 5:20
9. Death Doll – The oOhz 3:39
10. Into The Blue – The Betty Alice Effect 3:35
11. The Son of Eternal Night – The Opium Connection 4:24
12. I'm Still Alive – Gar Francis 2:51
Official WebPage – https://bongoboyrecords.com/altrockmachone/
By BeachSloth