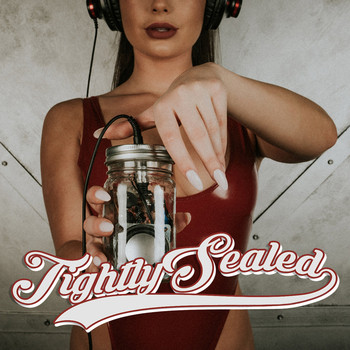 Tightly Sealed is a Hip Hop duo comprised of two emcees, each from separate distinguished groups, who came together to simply make something fresh. After a long acquaintance, the two started collaborating on songs here and there, and then they decided to make a joint project. The process was fluid in exchange in ideas and creative direction.
"MP" is from a boom bap pairing, along with "Stuckinthetrees", called Rebels to the Grain. They've made their name in the independent hip hop scene for more than a decade. The long time "Rebels" also host a hip hop radio show called "Breakbeats and Rhymes", on radio station 90.7fm KPFK in Los Angeles every Saturday night 12am-2am. The pair has dropped several classics from their debut "There's Something in the Seeds", to their latest "Unkut Fresh". They've been making fresh cuts and classic raps, since they were in middle school together.
"Tone Dogg Raw" is from a group called Glass Bottom Boat with "Cal-S-Thetics". Glass Bottom Boat has also been making music since they were teens. While they took a long hiatus from producing new content, the pair recently began pumping out new, truly inspired music. They released a four part, seasonal, "Definitive" Lp, for each of the four seasons, starting with Spring in 2017 through Winter in the beginning of 2018. Their sound is smooth, raw and classic.