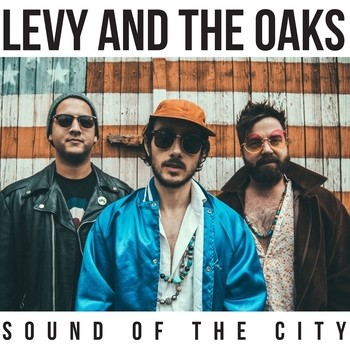 Grassroots rock-pop outfit, Levy & The Oaks release new EP entitled, Sound of the City. The band's single, "Mirror Mirror" opens the new album, followed by "Obsessive Love," setting the tone for an extremely well-rounded project.
The trio, including members Levy Okun, Lou Panico and Chris Colon, pays tribute to classic rock and Americana sound through a unique fusion of pop and rock. All this while retaining a vintage feel.
Sound of the City fills a unique hole in the genre of traditional grassroots rock and pop. To the average listener, this may feel like music fitting for long road trips, however, thanks to contemporary melodies paired with vintage sounds, Levy & The Oaks have created a versatile collection of tunes that can compliment adventures both rural and urban.
Listen to Sound of the City and make sure to check out the video for "Obsessive Love." It won't matter where you are, Sound of the City will create the perfect soundtrack to your next adventure.