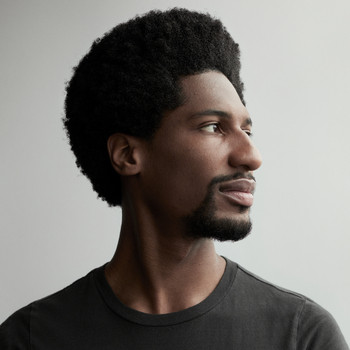 Pianist, bandleader, vocalist and New Orleans musical royalty Jon Batiste releases Hollywood Africans, his first solo album and first studio album on a major record label via Verve Records (Verve Label Group) on September 28, 2018. The first track from the forthcoming album, "Don't Stop," is available today.
Danny Bennett, President & CEO of Verve Label Group says, "It is a great privilege to be working with Jon Batiste. His determination and dedication to stay true to his musical roots while pushing the envelope to create music that is uniquely his own, places him well within the pantheon of Verve's most treasured artists. Jon's genius lies in his uncanny ability to connect to his audience in a way that arrests the imagination and inspires on a spiritual level. This is clearly evident when one listens to his interpretation of "What A Wonderful World". He transforms the song into a meditation that touches the soul. The Verve Label Group is proud to call him family."
Recorded in a church-turned-studio in New Orleans and produced by T Bone Burnett, Jon Batiste's major label debut, Hollywood Africans, is an homage to his musical heroes and an intimate portrait of the artist – many songs are just Jon and his piano.
"The idea was to strip everything down, go back to basics," he says. "When you strip something down to rawest form, the essence of it shines through." He believes that this is why, though the album was recorded over such a long time, it still feels unified and not dated; "You're getting who I am at the core."