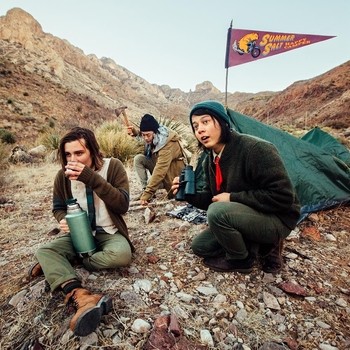 Epitaph welcomes Summer Salt to the label roster. The band's debut album Happy Camper will be released on September 21. The Austin-based four-piece offers a blend of bossa nova and oldies pop, which they describe as "coral-reef rock."
Today marks the premiere of "Heart and My Car," Happy Camper's bittersweet lead single. Showcasing Summer Salt's delicate songcraft, "Heart and My Car" centers on a breakup brought on by the protagonist's "sorry mistakes, homebody nature, and poor car maintenance," according to singer/guitarist Matt Terry.
Mostly self-produced, Happy Camper was mixed by Phil Ek (Fleet Foxes, The Black Angels, The Shins), who helped shape its clean and graceful sound. Throughout the album, Summer Salt match their wistful melodies with lyrics that touch on all the best things in life: baseball and major crushes, dolphins and dogs, fast cars and chocolate bars.