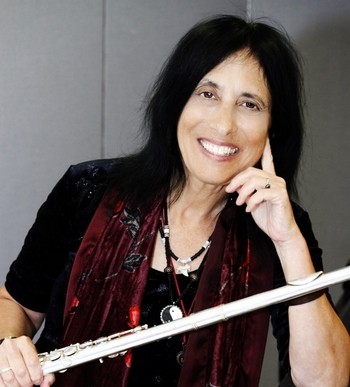 International performer Suki Rae has managed to develop music that soothes the mind and entertains the heart. She has been at it for years and does not intend on slowing down. She began her journey into music by mastering the piano. Her mother tutored her in the instrument beginning at age five. When she turned ten she took up the flute which became her staple instrument. Suki would study with the Chicago Symphony Players and attend educational institutions like the Interlochen Music Camp, Interlochen Arts Academy and Northwestern University Cherub Music Program.
During her studies she also picked up the guitar and the recorder. When she was even younger singing was paramount from grade school and onward. Songwriting would not become a tool for her until she reached College. Too say that she is multi-talented is an understatement. Suki has been involved in music for twenty-five years and has contributed a lot to the industry.
Her style of music has been compared to such acts like Jefferson Airplane, Crosby, Stills & Nash and Laura Nyro. She has managed to blend many different genres like jazz /classical/ethnic, musical theater/ New Age/blues, comedy, gospel and pop/rock. That fact alone makes for interesting listening. Currently, she is performing with the Kirtan Ensemble at the Integral Yoga Institute which focuses on spiritually-oriented music.
"I prefer playing with outstanding musicians of all genres. I prefer playing with musicians who are eclectic to me- and don't pigeon-hole themselves- and can play multiple styles. To me music transcends boundaries, genres and classification."
Suki has been a resident musician in Israel, Spain, New Mexico, Colorado, Florida and at Cornell University. During that time she has performed at festivals, concerts and workshops worldwide. There are so many venues she has offered her talents to it is hard to pin-point one favorite one. Yet there were a few memorable ones like Buskers Festival in Halifax, Nova Scotia; Jerusalem Women's Music Festival in Jerusalem, Israel; Johnson Art Museum-Cornell University; Alice Tully Hall; Universal Jazz Coalition's Women in Jazz; Museum of Modern Art-promoting the Oasis Video and Mojacar, Spain- the Fundacion Valparaiso.
There was one concert that stood out for her the most which was in Israel. The show was with the Black Hebrews of Dimona at the Arad Arts Museum- in Arad, Israel. What made it so memorable was when they were going to perform they had a black out yet by some divine power the electricity came back on and they ended up performing the whole show.
Her success as a musician has also been displayed on TV and radio. In New York she has been featured on the WNYC's "New Sounds" with John Schaeffer and Good Morning New York. In addition she was featured on WKCR; Women in Substance Radio; Boston Free Radio; WFUV-Bob Sherman's ,"Woody's Children", 20/20; "Around the World in 80 Days with Michael Paylon";"Shanonim- Israeli TV;BET-Discovery Show and more.
She has recently released a new project entitled "Can't Stop Now" which is a fusion of not only different genres but carries a message of enlightenment. Suki has always been on a journey in the search of the Divine. Whether it be through her music or personally it is a mission she has been on for some time. She is even an inter-faith minister and can officiate at weddings of any faith. Her love of life and music is evident through her new album. On the new project are talented vocalists Benita Charles, Ayana Lowe and Andru Cann.
"I go through great lengths to find very talented musicians and singers to work with. The vocalists on this project- were inspirational, versatile musicians, and wonderful to work with. I couldn't have done anything without any of them- certainly would not have been able to pull off my concept and visions without their incredible input and energy."
Over the years she has been a part of a musical program called "Music Under New York" which is set up to place various musicians in subway stations around the city. During one of these programs she was selected by MUNY to take part in a film with the rock band OASIS. Her along with other musicians were given songs by the band to interpret them in their own style. Then each musician gathered at a warehouse in Brooklyn where they performed their interpretation of those songs for the band.
The project was filmed and won an award at a ceremony at the Museum of Modern Art.
Six of the musicians were chosen to perform there and Suki happen to be one of them. The title of the documentary was "Dig your Soul on the Streets". Her versatile talents are beyond reproach. Her music has been released by Reverence for Life Records and published by Noteborn Music and Piano Press. She also produced a Peace Concert at St. Marks' Church and also produced an autobiographical musical at the Writer's Voice in New York City. At the moment she is performing with the Kirtan Band and in addition she is rehearsing for the Mile Long Opera on the Highline with the Glass Menagerie Choir. Suki Rae is a talented machine that breathes music and delivers 100 % of it to her audience and fans.
Her current album can be found CD Baby and other musical retailers. To keep up with her musical journey go to www.sukiatry.com.
By Nick Christophers