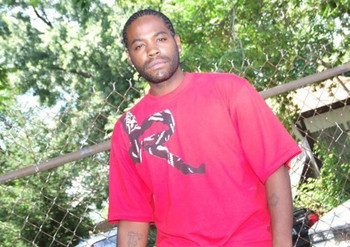 So today we are so excited to have Markie Howard aka Props here on @skopemag. This young emcee from Michigan is gearing up to do big things as he releases new music, videos, and live dates. We have much to cover so lets jump right in!
@skopemag: Where are we talking from today?
MUSKEGON,MI – it was fine ,doing some traveling , 'music foot work').
@skopemag:Last night we heard XXXTentacion was killed in FL. What are your thoughts on hip hop beef and does it bother you how close the music and the streets reside?
Its unfortunate this had to come , this isn't hip hop, an hip hop is the streets thats where it generated from , we just got more to talk about ,Evolution.
@skopemag: At what age did music become an hobby for you anymore of a career?
At age 23 – money money.
Rahiem EL Shabazz)' show me how to turn my freestyle into songs, from then I've been serious.
@skopemag:How did you get the music alias Mark Howard"props"?
Walking threw Muskegon Heights with money money,he notice everyone we walked by gave me acknowledgement ,he was like dam everybody know you , your nickname PROPS.
@skopemag:When you are seeking a beat to rhyme to what do you need to hear to be inspired?
I love keys an horns , choppy hip hats, 808 nice thick kick, AN SAMPLES
@skopemag:When you are not making music do you also have school/work/family etc?
Mainly just live life day by day , I make the best out of my living , always doing music , family is number 1 My parents my sister niece an nephew, my family from Detroit an the SOUTH.
@skopemag:When you listen to music these days do you use Youtube,Amazon, Spotify, etc?
I mainly use Youtube. or Reverbnation when I listen to my music.) Spotify is cool as well.
@skopemag:Where would you like to see your career in the next two years and what is your strategy
Working my way into the Hip Hop community,puting my imprint on the culture), (I plan for bodies of work continuously , producing some tracks an doing SHOWS.
@skopemag:If you were to get a feature from another emcee from the past or the present who would it be and why?
NAS, His career is outstanding , form the beginning to the end,Good Brother.
@skopemag:For those that are new to your sound what do you offer that the industry is missing?
I bring words to life theirs no fancy way to it , I say what they don't wanna hear , an do what they say can't be done, ,proper procedure ,I play my lane an look good doing it.
@skopemag:What is coming up for Markie Howard aka Props and where you @ online?
Site: https://www.reverbnation.com/markiehoward
http://jamsphere.com/news/introducing-markie-howard-props
Thanks everyone for your time , Stay up everybody , don't let's stop you doing your thang HOTEP 'itsuourboy".