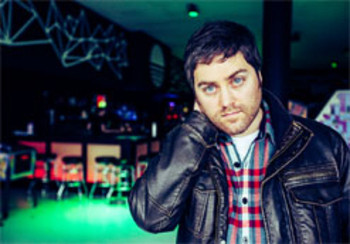 The great thing about music is that it allows artists to tell their stories of what they go through on a daily basis. Whether it's a heartbreak or happiness, musicians are able to share what affects them the most in an honest and open way. The most compelling part of music is when an artist reveals their deepest truths, and listeners are able to pull their own experiences from it and connect with them.
Lancaster, PA based folk-rock artist Matt Tarka takes pride in wearing his heart on his sleeve and writing songs that are honest and authentic. In his latest single "Vision Hazy," Tarka shares his somber story of the loss of a close friend and the pain that comes with it. This particular individual had a great effect on Tarka's life and helped him "loosen up" to become the artist that he is today. His songwriting is simple yet effective; he paints a picture that is easily comprehensible which allows his listeners to connect with him on a deep, emotional level. Tarka has taken this approach to his music throughout his entire career. His latest EP, Vision Hazy, was recorded at Low Watt Recording in Savannah, GA and produced by Ted Comerford (Jukebox the Ghost, Jonas Sees in Color) and mixed by Mitch Easter (R.E.M, Pavement, Dinosaur Jr.). With Vision Hazy, Tarka fully unleashes his folk origins and construct a sound that is entirely him.
When conceptualizing the video for "Vision Hazy," Matt Tarka's main goal was to create something sincere that resonated with listeners, while commemorating his departed friend. Old relics from a forgotten time are used to represent the past, while symbolizing his comrade who has been gone for quite some time. Cutting in clips of youthful innocence helps Tarka render the fond memories he has with this person, which helps him remain in a positive mindset. The dark vibe is counteracted with an encouraging connotation that the loss of someone is tragic, but instead of focusing on the negative, bring light to the fact that this person had a significant impact on your life and carry on their legacy.