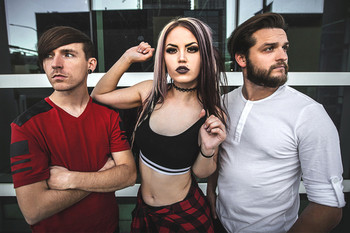 "Not This Time" is the first single off their upcoming full length release Pulling Teeth to be released on June 22nd.
From Minneapolis, MN, City Of The Weak haven't slowed down since forming in 2012. The band has toured the United States relentlessly and are on track to play their 400th show in 2018. After being featured on EMG TV, spending 13 weeks on the Loudwire countdown, and receiving over 1.3 million views on their first six music videos, City of the Weak have proven to be one of the hardest working bands in America.
City of the Weak captures a modern rock 'n roll sound that is so perfectly defined, combining catchy pop melodies with aggressive guitar riffs and moving bass lines to create a genre of their own. They are best known for their intensity and passion on stage, as well as their fearless personalities off the stage.