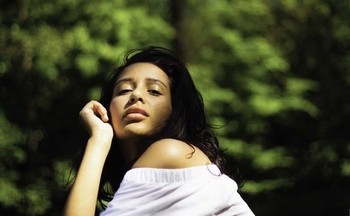 KING has always been a fighter. A fiercely determined artist with a clear vision of her musical trajectory, her previous singles have ranged from dark, sultry R&B-inflected cuts to out-and-out pop bangers.
Her latest single is 'Mango': an instantly catchy, Latin-influenced record that screams summer with, KING singing its Cuban-referencing hook in Spanish.
"In Cuba, a hot guy is often called a 'mango'. I've been wanting to make a record that celebrates my Cuban heritage for a while now, so when I hooked up with one of my writers and he played me this melody, the line "tu eres mi mango" just came into my head and the song wrote itself from there. I had to fight hard to get this record made, and I can't wait to share it with you." KING
Despite KING's unwavering belief in the record, the record label initially wanted her to focus on another single. The confidence to fight her corner and push ahead with 'Mango' however was provided by her father – "a cynical old musician" – who immediately picked it out from a bunch of demos she played him, saying simply "that's the one".
After battling to secure studio time to record the single, she retuned to the label with the finished version of 'Mango', and received an overwhelmingly positive reaction.