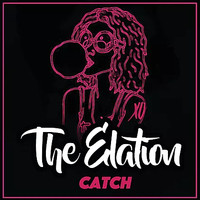 The single "Catch" from Irish pop rockers The Elation is definitely the catch of 2018. This infectious ditty hits all of its needed marks and then some as it balances great guitar ideally against strong vocals. Judiciously placed harmonies complete the package without ever seeming strained for effect. The Elation do something few pop rock bands have accomplished in the last two decades – they craft memorable tunes and make it sound like they mean every single note and word. There's nothing overly calculated about this track – it seems natural from the first second to the last and will definitely impress all but the most cynical of listeners. Pop rock is rarely this good and scarcely will be again. When we close the books on 2018, The Elation's "Catch" deserves note as one of the year's best tunes.
FACEBOOK: https://www.facebook.com/theelationmusic/
Great bands can take adult lyrics and merge them with energetic music without ever missing a beat. The Elation hit that note from the outset and the band's video complements this quite well. The bass and drums are the foundation of this tune and guitarist Billy Whelan is audibly excited by playing with this rhythm section. Vocalist Chris Cansdale pens some great lyrics for this tune working in concert with the aforementioned six string picker. It's rather remarkable how they revisit a very familiar subject with near poetic verse that most bands can't touch.
The production is very modern, yet obeys the sort of fundamentals that bring bands immense notoriety. The running time is ideally suited for this as the songwriting shows the sort of lean economy we hope for, but all too rarely get. The chorus of these songs are typically the focal point and The Elation don't fail to deliver, but yet they never go overboard with the kind of histrionics we are accustomed to with lesser acts.
I'm really impressed, as well, with the adept writing. The Elation bring a very personal level of excellence, nearly verging on the poetic, to subject matter often formularized now. Phrases like "cotton candy words" grab older listeners as well as young without ever seeming too put on. The start/ stop nature of the arrangement is very effective as well without ever sounding strained. "Catch" is the sort of pop rock tune you just don't hear anymore and has a push from the first that balances out nicely with the obvious care they take in even selecting notes. Chris Cansdale sounds like hye's been waiting all of his life for this moment and really makes the chorus shine, but this is an overall effort deserving note. The Elation are one of the best pop rock bands to come out in the last two decades, hands down, and "Catch" is a perfect way to meet them for the first time.