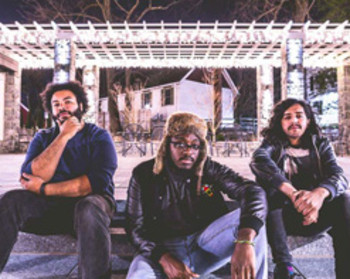 "The power or right to act, speak, or think as one wants without hindrance or restraint."- Google's definition of freedom. But what does freedom mean to you? For some, it's a feeling, for other's it's an action. For indie/alternative band, StereoRiots, it's been a coming-of-age tale that begins in the capital of the United States, Washington D.C..
StereoRiots started as the brainchild of lead singer/guitarist, Wahid Hashime and bassist Jey Williams. After a successful Craigslist advert, these two hungry musicians began crafting original material with swagger and edge, which led them to enlisting drummer, Moe Sesay as the backbone behind the kit. Rounding out the lineup was Erica Yu on Keyboard and synth, providing the glimmer of sunshine needed for their all-organic timbre to blossom. But it wasn't until they were discovered by Austin Bello, bassist of scene sweethearts, Forever The Sickest Kids, that they achieved the fully-realized StereoRiots sound. In 2014, Bello produced the band's first EP entitled, Intervals.
By the time Intervals was circulating through the underground, Jorge Ramirez had replaced Yu on key duties, Chris Ruffin stepped in on bass, and the SR name was spreading like wildfire, opening up live opportunities at historic venues like the 930 Club and the Howard Theatre. But in this industry, success rarely comes without heartbreak, and in 2016 their hearts were shattered when founding member, Jey Williams stepped away from the band. His departure left the group at rock bottom, even though their popularity was at an all time high. Fast forward to 2018, StereoRiots' new single, "Ghost Machines" is not only their redemption song, but the band's battle cry as they opt to persevere and take on the world with music as their weapon.