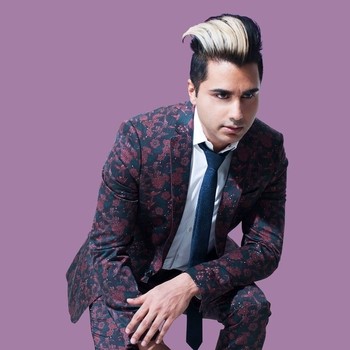 "I believe in the power of music to transform: transform a bad mood into a good one or change a challenging time into reflection and inspiration. I want to break through the noise, connect with listeners on a visceral level and help them process the rollercoaster ride of emotions and life."
Two and a half years ago, pop vocalist, songwriter, and producer, Niche Tandon, locked himself away in a house in Venice, California, and lived like ninja. He began each morning promptly at 4:30 AM with yoga and meditation. Then, with fiery determination, he would practice and write music.
The artist, who splits his time between Venice Beach, California and Brooklyn, New York, was on a quest to mine a new strain of pop music. A broadly resonant aesthetic brimming with soulfulness, bold artistry, integrity, intriguing musical twists, and lyrics that offer comfort and wisdom through exploring relationships and personal revelation. The music would reflect an intersection of a profound inner journey and an eclectic musical trajectory. The culmination of this creative cocooning is the electro-pop project Cozmic.
https://www.facebook.com/iamcozmic
https://twitter.com/CozmicSounds
https://www.instagram.com/iamcozmic/