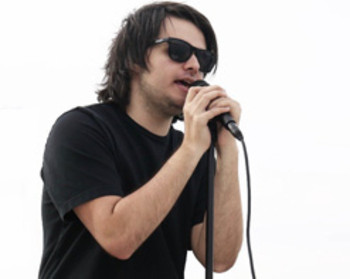 An artist's appearance,  his showmanship and instrumental talents  may be important;  but, real music fans know that songwriting is the lifeblood of the industry. A good song reigns supreme and comes before everything else and Daniel Correa nails it again. Now that he's graduating from college with a music degree and "official" adulthood is beginning in earnest, the time has come for him to go hard pursuing his dreams. This singer-songwriter extraordinaire is back with another buoyant, feel good track. This song is called "Take A Chance", and it features Daniel's upbeat mix of alternative rock, pop, reggae with a fresh summer Miami vibe.
Daniel works with the best of the best when it comes to music production.  Ahmed "King" Barroso, is a four-time Grammy nominated producer and master guitarist who has performed with the likes of: Dave Matthews, Jason Mraz, Mark Anthony and Enrique Iglesias. He's produced albums for Sony, Universal, BMG, EMI, and Top Stop Music. The magic resonates from their respective cultural past.  Daniel and King , have created the band Collective Bus, fusing Afro-Cuban rhythms with current pop-rock that resonates from Miami's eclectic music vibe.
Daniel's hometown of Miami, Florida and it's myriad of crystal blue waters sets the backdrop for the "Take A Chance" music video. Shots of Daniel and his band members performing "Take A Chance" on a boat sailing along the Miami coast capture the positive energy of the song. Over shimmering synths and an easygoing electric guitar accompaniment, Daniel sings his lover's message to him: "Take a chance with one last test for you to be the man that I thought you could." The song's uplifting aesthetic paired with carefree summertime visuals illustrates feelings of anticipation and excitement that always comes with second chances.